Custom, cost effective, clean – Fabric air ducts in general have a number of advantages compared to conventional HVAC ducting systems. They can be ideal for return air ducting when certain criteria need to be met.
When cleanliness is paramount– Fabric air ducts are the cleanest option. Cleaning of a conventional metal ducting is tedious, expensive and inefficient. However TurboaSOX can be washed on a regular basis and thus ensuring the indoor air quality and avoiding mold, dirt & grease collection etc.
Safety & Hygiene – TurboaSOX fabric air dispersion systems are produced from custom technical fabrics specific to the HVAC industry. These are 100% inherent fire retardant and certified by and under international standards. Anti – microbial Fabric options are also available.
Precise and Customizable airflow – Customization option makes it the most ideal option. Play around with Airflow velocity, airflow locations etc. to meet specific design requirements. Airflow is more distributed compared to conventional ducting and thus ensuring required airflow patterns inside a space.
In return air ducts, negative pressure plays a vital role. Proprietary TurboaSOX Reinforcements – SOXProp is provided for a Return air ducting application. With a lot of R&D, we have been able to achieve the most optimum solution for the same.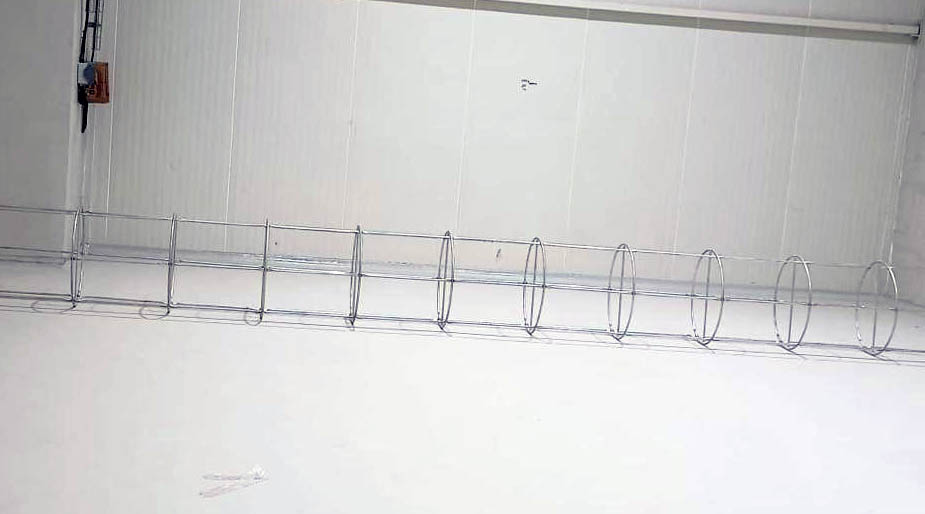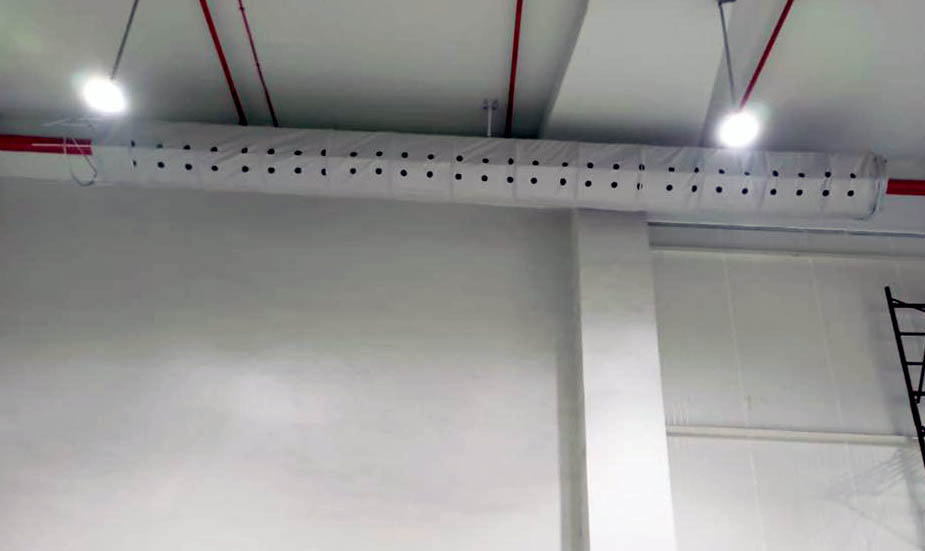 Including-
Circular Return air ducts to ensure efficiency over a rectangular option.
SOXProp Arrangement – A completely modular, easy to assemble reinforcement arrangement made of quality grade Aluminium for a light weight and easy to handle module that places a much lesser load on the main structures.
The installation is easy. Our design team has ensure easy removability and reinstallation option, within the same timelines as a supply air duct.
The SOXProp arrangement is also easy to clean with less crevices.
Even though, TurboaSOX Return air ducts are higher in costs than supply air ducts due to the specific reinforcement arrangement which goes into the product, the extra cost paid is well worth the advantages to the end user and is a clear winner especially during pandemic times like these.
With the rapid increase in metal costs, the difference in price between TurboaSOX return air ducts and conventional ducting has only reduced, making it one of the best options available for cleanrooms, F& B, pharma, electronics, electrical, automotive among other industries.
#CLEANDUCT #COVID19 #RETURNAIRDUCT #FABRICDUCT #FABRICRETURNAIR #TURBOASOX #FABRICDUCTINDIA